PARTNERS
Baltimore Video Production Company
Render Perfect Productions Inc. was created in 2002 to provide complete production and post-production services to clients large and small. We specialize in creating high impact, promotional-based video delivered on tight schedules and on tight budgets.

We have been fortunate to be able to work with some of the biggest names in the Baltimore-Washington area:
The Baltimore Orioles
Washington Sports & Entertainment
Johns Hopkins International
Georgetown University
MASN
Corrigan Sports Enterprises
Kennedy Krieger Institute
We work closely with clients assisting them in all phases of production. We can assist you in creating scripts, developing your production budget, project management, and of course the design of your final product. Our flexible style of production and project management enable us to give our clients the services that they deserve without having them tied up in every detail. We proof our projects electronically allowing our clients to see their video come to life from the comfort of their own desk.

Render Perfect Productions maintains a small studio in White Marsh, Maryland. We welcome customers to come visit us and see how we create video. Our clients that come to us for supervised edits are provided with a full boardroom for planning and meetings, broadband connectivity, as well as phone and fax services to keep them connected to their offices during the session.
---

At Rings Leighton, we provide the creative leadership that achieves results. Our growing staff includes some of today's most dedicated and energetic design professionals, whose complementary backgrounds and varied styles continually generate outstanding solutions and achieve impressive results for our clients. A studio that is fully-equipped with the latest hardware and software gives us state-of-the-art tools needed to create effective design solutions as well as respond efficiently to schedule demands and budget concerns.
Founded as a partnership between Susan V. Guyre (Leighton) and Edward A. Rings, Rings Leighton has provided full-service graphic design services since 1978. Over the years, the firm has grown and diversified including strategic marketing, identity systems, corporate publications and electronic media design.
---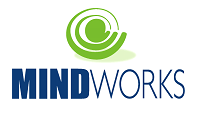 Mind Works, LLC is a woman-owned, insights and research consultancy specializing in understanding customer motivation--what drives consumers in their decision-making—and the dynamics of behavioral change.
"In this difficult economic environment, to reframe our brands, we need to start with a deeper understanding of consumer behavior and how our products fit into their lives."
Irene Rosenfeld
Kraft Chairman and CEO
Understanding consumer need and motivation is the foundation of successful brands that are built on the belief that their products and services align with and meet their consumers' needs.
Understanding these needs and what is motivating their customers enable successful brands to better influence and predict consumer behavior.
By leveraging these insights, we help our clients gain and use deeper levels of customer knowledge to create highly relevant products, services, messaging and brand positioning targeted to different customer segments.
We employ a variety of cognitive qualitative methodologies to uncover consumer motivation and support that insight through quantitative analysis across:
every major industry segment--including finance, health, technology, automotive, non-profit
key demographic groups, including those that are most important to gaining immediate revenue in these times—women and 50+
Mind Works is a certified as a minority and woman-owned business in the states of Delaware and Florida. We invite you to visit us at
www.mindworksllc.biz
to learn more about how the services we provide can help you meet your needs.
---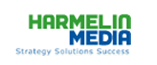 Harmelin Media's success has grown with our clients, never straying from our mission to consistently exceed our clients' expectations by providing superior service, knowledge and innovation in an increasingly complex media world.
Over the past 20+ years, we have grown to be one of the top ten independent media firms in the country and the largest in Pennsylvania. We have a team of more than 100 media professionals servicing accounts totaling more than $300 million in annual billing. We built our business on strategic planning, buying efficiencies and client service.
We invite you to contact us to learn more about our company, our team and our services.
---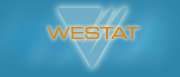 Westat is an employee-owned research corporation serving agencies of the U.S. Government, as well as businesses, foundations, and state and local governments. In addition to our capabilities as a leading statistical survey research organization, Westat has developed skills and experience in custom research and program evaluation studies across a broad range of subject areas. Westat also has the technical expertise in survey and analytical methods, computer systems technology, biomedical science, and clinical trials to sustain a leadership position in all our research endeavors.

Westat's research, technical, and administrative staff of more than 1,900 is located at our headquarters in Rockville, Maryland, near Washington, DC. Depending on the number of active projects at any time, up to several thousand data collection and processing staff work at Westat's survey processing facilities, at our Telephone Research Center facilities, and at data collection sites throughout the nation. Westat also maintains research offices near our clients in Bethesda, Maryland; Raleigh, North Carolina; Atlanta, Georgia; and Houston, Texas.

Demonstrating technical and managerial excellence since 1961, Westat has emerged as one of the foremost contract research organizations in the United States.